Sedona Pro and Sedona Pro+
State of the art PEMF functions and usability!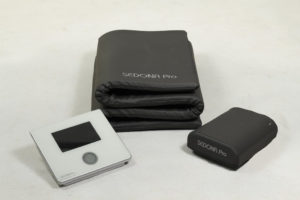 The SEDONA Pro has more applications and features than any machine we have found. Additionally, it is the easiest to use. The touch screen works just like a smart phone. Fortunately, navigation and programming are much easier. In no time at all you can find the best treatment for any problem you may have…
…and we did say ANY!
Looking through the Sedona's Indication List, we can see almost every condition and malady under the sun. Applying the right treatment for any problem is just a few button presses away. Using the indication list to find a specific treatment and setting the correct treatment profile can take less time than unfolding the mat and plugging it in.
Superior Technology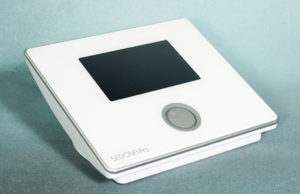 PEMF technology is very simple. Pulsed electromagnetic energy runs the speakers in your car audio system. Likewise, the programs that fuse bones or heal wounds are just a song played through a silent speaker. For the SEDONA, the mat or pillow applicator is the "speaker." The "song" copies the earth's magnetic fields then adds some volume. Our body listens to the special silent body music and we don't just feel better…We GET better!
The superior technology comes from combining many different frequencies, wave forms and intensities into one unit. The wide array of treatment options gives the SEDONA a comprehensive ability to be used for any PEMF therapy. This makes the SEDONA a great option for home or professional clinicians. There is really no other device with this many options for treatment. For example, we compare a two popular devices at the bottom of this page. Take a look and you be the judge…
The Magic of PEMF…
PEMF does seem like magic sometimes. We can't hear it. We can't feel it except for at extremely high intensities. PEMF can only be measured with hyper-sensitive instruments. Also, by the results we get from happy patients all over the world. However, if it WAS magic then we wouldn't need a new feature for creating complex treatment programs…
New Pro+ Customization Function
The SEDONA Pro+ allows for customization of the timing and PEMF parameters. The improvement was requested by doctors, clinicians and other SEDONA users. Apparently, nearly 1000 treatment options wasn't enough for some people! We can see this need because of the wide variety of machines and parameters used in scholarly PEMF studies. Importantly, professionals prescribing treatments need to match the study parameters for any given condition. 
Avid students of PEMF, we have found that a given malady may have been treated successfully in more than one way. For this reason, the option to produce a new treatment out of thin air is a bit magical. However, this innovation is needed for the future of PEMF therapy. We believe this machine will be used in many PEMF studies because of it's flexibility in application. Importantly, it's ease of use makes it the right choice for anyone interested in the magic, marvel and reality of PEMF. 
Electromeds offers both the SEDONA Pro and SEDONA Pro+ as complete systems including: The controller, a full body mat and applicator pillow. This system is the best we have found for general wellness and a variety of use cases unmatched by any other device. Additionally, we offer mats and pillows because the SEDONA Pro and Pro+ can run two applicators at once. View pricing and offers here…