UltiCare LT-99 Matt Affordable Home PEMF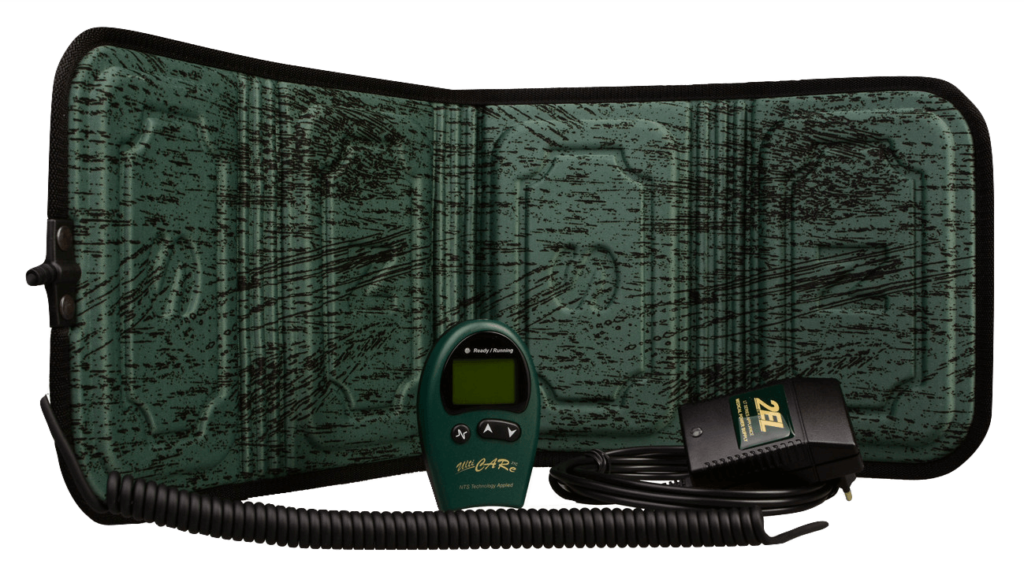 Regular $1599 On Sale $1495

The UltiCare is manufactured by Orin US LLC. This is a low intensity PEMF device, which have demonstrated successful healing benefits and effectual pain relief, resolved numerous chronic illnesses and delivered well being to consumers worldwide.
Orin has ultimately sold more than 200,000 devices through-out Europe and has created many satisfied and dedicated customers.
Now! Orin PEMF devices are finally available here in the USA!  These astounding products finally affordable to the public will prove to heal pain, repair a variety of health conditions, prevent illness, regain energy and strength, overcome psychological difficulties and more.
This device is very easy to use and can be utilized for any disease, and we do include protocol and research data and furthermore confident recommendations models.
Built to excellence over the last 20 years Orin devices treat at a comfortable mild rate of 80 to 100 gauss with a range of 1.3 to 72.7 Hz depending on the easy adjustments.
It is a noise free procedure, and will do not interfere with any other external electrical devices, which makes it possible to use while sitting in your office chair or even while driving in your car. Get well and healthy while you work!
The unique and patented technology NTS eliminates body addictiveness to the pulse magnetic field and therefore guarantees the utmost efficiency of the devices. This means in practice that the generated frequencies never recur in the same way (Never the Same NTS). This is a unique technology and it is only used by Orin PEMF.
The Best to come!
The Orin PEMF already known for being highly effective and extreme affordable also comes with
FDA Registration
CE Certification
110/220V Capability
AND 30 days Money Back Guarantee
3 Year Full Warranty
It's YOUR turn now!
It's your time now to get well and healthy, to prevent yourself  again sneaky illness, to build up strength and boost your energy. Don't wait, get your own fantastic Orin PEMF while it's that affordable. No risk involved with our 30 day money back guarantee. Get your and see what this PEMF device can do for your family, your friends, even your pets and most importantly for your self. Approximately over 800000 people using our device successfully and it becoming more every day.
Get either BioTorus LT-100 Loop or UltiCare LT-99 Matt you can't go wrong, you can only get better!
The UltiCare LT-99 device is used to produce body stimulation by means of the pulse magnetic field with low frequency. The BioTorus like the UltiCare advantages are proved to assist in eliminating the consequences of  pain, reduce muscle tension, improves blood circulation, creates anti-inflammatory effects, improves cells function, improves absorption of nutrients, stimulates the immune system, improves sleep, improves cell and tissue metabolism, and regenerates tissues.
The UltiCare can be used for treatment anywhere and anytime 365 days a year, no side effects ever observed, treatment is absolutely safe, and features an automatic switch-off after the treatment procedure.
The Orin PEMF unit continues to be the only USA device with the European NTS-technology patent!
Technical data
Power supply                     12V=/100 – 240V~
Power demand                  25 VA
Magnetic induction          2 to 8 mT
Frequency                          1.3 Hz to 72.7 Hz
Weight                                2.9 lbs
UltiCare LT-99 STIMULATION CAN BE USED FOR THESE DISEASES:
Locomotor system
Head, ears and nose
Reproductive and excretory system
Shoulder arthrosis
Pain in the shoulders – frozen shoulder
Ear inflammation
Poor libido
Prostate
Rheumatoid arthritis
Involuntary urination-Urinary incontinence
Upper and lower extremities
Using by sports
Immune system
Mobility of small hand joints
Sinusitis
Prevention during epidemic periods
After workout
Intense training
Regeneration after physical exhaustion
Contusions
AND MORE….
What are the main advantages of UltiCare LT-99?
Unique construction – it weighs only 2.9 lbs,
Optional connection the external (outer) applicator so that the device can be used by two people or in two different areas at the same time,
Different operation program can be used for each applicator,
Continuous regulation of the magnetic field intensity (power) allowing to use the device also by people who are sensitive to the magnetic field or by small children where low intensity suffices,
The therapy length can be set from 20 to 60 minutes as needed or according to the diagnose,
Healing impact of the magnetic field of 45 cm from the centre of the device (healing effects cover larger area of the body than other devices do), NTS-technology, protected by the European patent,
Magnetic field distribution around the UltiCare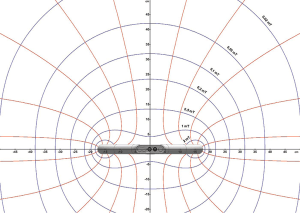 ---
Name Your Disease or Malidy – The UltiCare Can Probably Fit It!
Shoulder arthrosis
Ankylosing spondylitis
Pain in the shoulders
Acute lumbar pains (lumbago)
Lower back pain
Back pain related to stress
Calcification improvement
Rheumatoid arthritis
Neck and shoulders stiffness
Joint pain
Mobility of small hand joints
Hip joint arthrosis
Joint injures
Knee arthrosis – knee pain
Pain in the feet / heel pain
Crural ulcers
Tennis elbow
Gout
Implants
Fractures
Stimulating of immune system
Prevention of epidemic periods
Infantile Cerebral Palsy
Parkinson
Pain of facial nerve
Carpal tunnel syndrome
Pain in the jaw joint
Trigeminal nerve
Tinnitus (ringing of the ears)
Ear inflammation
Sinusitis
Enuresis nocturna
Poor libido
Inflamed urinary bladder
Prostate
Inflamed urinary tract
Involuntary urination
Painfull muscles
After workout
Intense training
Regeneration
Contusions