Sedona Pro and Pro PLUS+
State of the Art PEMF Functions and Usability!
The Sedona Pro has more applications and features than any machine we have found. Additionally, it is the easiest to use. The touch screen works just like a smart phone. Fortunately, navigation and programming are much easier. In no time at all you can find the best treatment for any problem you may have…
…and we did say ANY!
Looking through the Sedona's indication list, we can see almost every condition and malady under the sun. Applying the right treatment for any problem is just a few button presses away. Using the indication list to find a specific treatment and setting the correct treatment profile can take less time than unfolding the mat and plugging it in.
The Superior Technology of the Sedona Pro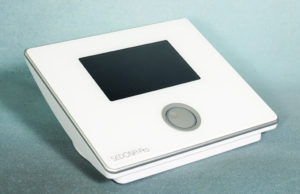 The superior technology comes from combining many different frequencies, wave forms and intensities into one unit. The wide array of treatment options gives the SEDONA a comprehensive ability to be used for any PEMF therapy. This makes the SEDONA a great option for home or professional clinicians. There is really no other device with this many options for treatment.
The SEDONA is a combination of years of research and modern technology. Our full functioning touch screen allows for easy use and amazing features. This is the simplest but most advanced PEMF machine on the market. With the control unit, we include one connector mat (for full body use) and also one connector pillow (for local use). The unit plugs into a regular wall plug and uses less power than a table lamp!
Sedona Pro Features
The Sedona Pro beats the competition with it's flexibility, power and use-ability
5 Wave Forms (more than any other device)
Sinusoidal (Sine Wave)
Rectangular (Square Wave)
Sawtooth
Multi-Resonance
Impulse
Frequency  1 – 15,000 Hz widest range available
Intensity 1 – 100 Gauss only MegaPulse has more
Multi Applicators Included: 2 can be run simultaneously
Warranty: 2 years warranty on all technical problems. Optional extended lifetime warranty for $290
Financing Available:  $164 per month / Chiropractors $100 per month
Personal Phone Consultation: With Mr Franz Zach, designer of the Sedona Pro and owner of the company. We can set up a time for you to discuss the machine, or your medical condition, with Franz.
Use the buttons below to find out more. Find technical specifications in the user manual; demonstration videos and  Indications list contains 1000 recommended treatment parameters for injuries, diseases and wellness.
Sedona Pro+ with Advanced Customization Function
The SEDONA Pro+ allows for customization of the timing and PEMF parameters. The improvement was requested by doctors, clinicians and other SEDONA users. We can see this need because of the wide variety of machines and parameters used in scholarly PEMF studies. Importantly, professionals prescribing treatments may need to match the study parameters for any given condition.
Pro Plus Added Features
Create 12 customized programs which can be saved and deleted any time
Personalize the desired frequency (fix frequency or minimum to maximum frequency) in the Sinusoidal and Rectangular Waveform
Focus frequency specification to 2 points to the right of the decimal; for example, 7.83 Hz or 11.75 Hz(Schumann resonance)
Program two specific frequencies and alternate at 4 minute intervals
Switch polarity in the Sinusoidal waveform
Accessories
Electromeds offers both the Sedona Pro and Pro PLUS+ as complete systems including: The controller, a full body mat and applicator pillow. This system is the best we have found for general wellness and a variety of use cases unmatched by any other device. Additionally, we offer mats and pillows because the Pro and Pro PLUS+ can run two applicators at once. View pricing and offers here…